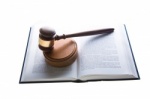 What if you bought a refurbished concrete pump from someone who advertised it on a classified-advertisement website?  What if the pump cost over $100,000?  What if it turned out the pump was not refurbished and the seller wasn't an authorized dealer as claimed?
In a recently filed Galveston County Circuit Court case – Case No. 15-CV-0465 – exactly this issue and these questions have been raised in a dispute involving sale and purchase of a Schwing BPA-500 concrete pump via an advertisement on Craigslist.[1]  What would you do if you were the purchaser?  The seller?  How would you protect either your purchase or your sale?  
You may not know it, but the Texas Deceptive Trade Practices Act (DTPA) is not just for small claims.  Nor is use of the DTPA limited to individual consumers.  "Consumers" can include businesses with up to $25 million in assets.  This can be important because on-line purchases have become an essential way we do business.  It is common for companies to both advertise and purchase via classified-advertisement websites such as Craigslist.   Items for sale include high-dollar commercial equipment such as dump trucks, gas screen-printing dryers, heavy duty trailers, and food trucks.  Listed prices for commercial-grade equipment often run into the six-figure range.
Both as a seller and a purchaser, it is important to understand your rights and responsibilities when considering on-line sales.  Posting an item on-line is usually pretty easy.  So easy, in fact, that the posting may not go through the type of legal review usually associated with advertising in more traditional print publications.  Moreover, businesses posting items for sale via classified-advertisement websites typically don't make it their full-time business to sell via these types of websites.  That means they are unfamiliar with legal pitfalls and best practices for on-line sales.  Due to the relatively informal nature of a classified-advertisement website, the advertisement text might not undergo any legal review at all.
Unfortunately, good intentions don't count under the DTPA.  What matters is what the advertisement claims as well as what the parties did (or didn't do) when they bought or sold the item.  Adding complexity to the transaction, depending on the type of good – or service – the DTPA might not be the only consumer statute relevant to the transaction.  In fact, the DTPA permits a long list of "tie-in" statutes which can affect the amount of total damages recoverable in a given case.
The take-away is this: if you are planning to advertise a high-dollar or high-value item via the Internet, it may be worthwhile to have your proposed advertisement undergo a legal review prior to posting.  Especially if your business doesn't usually sell items via the Internet – or doesn't have a team of corporate lawyers who review all advertisements – consulting an attorney who understands Texas consumer law may be a prudent investment and a good practice.
As a purchaser, even if you are a business, you may be eligible to recover damages suffered as the result of a false, misleading, or deceptive advertisement.  Depending on your precise situation, permissible "tie-in" statutes may also allow recovery of other types of damages, such as interest and treble damages for knowing violations.
No one wants to sue or be sued.  Legal review of proposed advertisements can help prevent transaction misunderstandings before they start.  But, if you have been the victim of a bad transaction – or have been accused of false, misleading, or deceptive practices – working with a knowledgeable representative can be the most important first step you take to resolving a challenging legal matter.
If you have questions regarding the Texas Deceptive Trade Practices Act (whether as a seller or purchaser), contact The Law Office of Robert B. Goss, P.C. at: https://www.attorneyforveterans.com/
[1] The Law Office of Robert B. Goss, P.C. does not represent either party in Galveston County Circuit Court Case No. 15-CV-0465.  This case is mentioned for information and educational purposes only.